Techne acquires Tocris Holdings for US$124m
Biotechnology | Finance | Ingredients
Two firms have complementary product ranges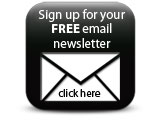 Minneapolis-based Techne Corporation has acquired European chemical supplier Tocris Holdings Limited for US$140m (£75m).

Bristol, UK-based Tocris Holdings specialises in biologically active neuro- and bio-chemicals used in life science research and the drug discovery process.

The all-cash deal was more than ten times Tocris' EBITDA (Earnings Before Interest, Taxes, Depreciation and Amortisation of US$11.4m (£7.4m) in 2010. The company's turnover in the same year was US$18.2m (£11.7m).

Techne, through its subsidiaries, R&D Systems and R&D Systems Europe, based in Abingdon, UK, develops, manufactures and distributes purified cytokines (proteins), antibodies and assay kits, which are sold to biomedical researchers and clinical research laboratories.

Tocris products are used to study angiogenesis, apoptosis, cell cycle, cell metabolism, cellular skeleton and motor proteins, extracellular matrix, adhesion molecules, signal transduction and stem cells.

Tocris reagents are also used to study ion channels, 7-TM receptors, nuclear receptors, enzyme-linked receptors, transporter molecules and enzymes.

Tom Oland, president and ceo of Techne, said: 'The acquisition will enhance and supplement the depth and breadth of R&D Systems' product offering.'

According to Tocris' chief executive, Laurence Ede: 'Strategically, the fit is excellent, as both Tocris and R&D Systems have many customers in common and yet our product ranges are entirely complementary. The combined business will represent far more of a one-stop-shop for life scientists and be ideally placed to compete in the global market.'

Ede added that the two companies had similar cultures 'not least a commitment in both cases to providing novel products and services of the highest quality'.

Ede and the rest of the management team and employees of Tocris will continue product development, marketing and sales activities from Bristol. It will coordinate with R&D Systems and its related European and Chinese entities to expand its global product distribution.


Companies