Thermo Fisher introduces improved Sterilin Universal containers
30mL containers feature a quick start cap and improved leak-free performance
Updated Thermo Scientific Sterilin 30mL Universal Containers are easier to handle and provide improved leak-free performance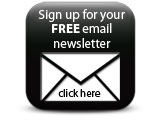 Thermo Fisher Scientific has updated its Sterilin 30mL Universal Containers to provide them with easier handling and improved leak-free performance.

The containers now feature a 'QuickStart' cap, which is based on a three start thread, requiring fewer turns to open and close. The new multi-seal design of the containers has been independently validated, when it was shown to give excellent leak-free performance.

The containers are supplied in eight handy bags of 50 (400 containers to a carton), with the lot number printed on each container to aid traceability.

'We are always looking for ways to improve performance of our products and the improvements to the 30mL Universal Containers will make a big difference in labs across all industry sectors from healthcare to university research,' said Rachel Adams, marketing manager, Thermo Scientific Sterilin products.

She added that the new cap design is easier to use and requires less effort to open and close than conventional designs. The improved leak-free performance also helps protect valuable and potentially hazardous samples.

Thermo Fisher is offering many variants of the new containers including unlabelled, labelled, irradiated and non-pyrogenic.


Companies