Traceability: the backbone of the pharmaceutical supply chain
The pharmaceutical industry is one in which speed and quality are essential ingredients to a successful business. The proper software ensures suppliers become a force to help, not hinder, these factors, explains Andrew Bray, Managing Director, K3
In 2020, 70% of pharmaceutical manufacturers admitted that their supply chain had experienced vulnerability as a result of COVID-19.1
Almost half (46%) of the companies surveyed, such as pharmacies, hospitals and distributors, found that issues related to the pandemic had caused shortages in therapeutics.
Drug producers now desperately need to find a way to overcome these supply chain vulnerabilities and shortages. They also need to manage increasing demand. As regulatory approvals for prophylactics and vaccines are made with increasing speed, the demand for orders is skyrocketing.
The challenge of ensuring product quality
The pharmaceutical industry is one in which meeting product and regulatory standards is essential to business success. Mistakes can often be extremely high profile and costly to a company's reputation.
Although this is an ever-present issue, two factors in recent times have dramatically increased the stakes for manufacturers. First, the intense spotlight shone on the COVID-19 vaccine has meant external stakeholders, from governing bodies to the press, are looking extremely closely at these products.
This increases the risk of reputational damage for a business should anything go wrong with production. Secondly, to meet a surge in market demand, manufacturers have had to drastically increase their production of certain products … while also using new suppliers and adopting new methods of production.
Andrew Bray
This means businesses must remain increasingly vigilant, even while making huge changes to their supply chain. Traceability, the ability to have total oversight from the start to the end of a supply chain, is now more important than ever … and more difficult to achieve.
From large-scale formulation to product labelling, there must be a high level of inspection and control. Manufacturers need to have confidence that issues in their supply chains can be found quickly, fixed immediately and then kept on file so that any future issues can be either avoided or dealt with before causing serious damage.
Manufacturers that struggle with this the most are those trapped with old technology systems that cannot provide the level of detail required.
Outdated software such as legacy enterprise resource planning (ERP) systems may not be able to provide the ability to trace, identify and solve supply chain issues in real-time. Although some may be hesitant, the benefits of a suitable ERP system far outweigh the costs.
Labelling issues, for example, can be identified exceptionally quickly with modern ERP in specific areas of the supply chain, along with how much stock has been affected.
This stock can then be quickly recovered, avoiding the chance of a product recall. This rapid response can save a manufacturer from huge financial or reputational losses, which is why Cleantech says: "Product traceability and provenance is a cornerstone of supply chain resilience."2
Why supplier flexibility is essential
Alongside a supply chain with keen oversight and traceability, manufacturers need to be extremely adaptable with their material suppliers. In 2021, agility and resilience in terms of how a business acquires its materials is essential.
Pandemic outbreaks, border issues owing to Brexit and a huge increase in demand has meant that manufacturers have been forced to change longstanding orders with existing suppliers and potentially work with brand-new ones.
This is generally best practice for any manufacturer: the British Generic Manufacturers Association (BGMA) identified sourcing active ingredients from multiple points as a key focus for the entire pharmaceutical industry to spread and reduce the risk of supplier-related issues.3
The ability to seamlessly adapt orders and bring in new suppliers, all while limiting disruption is dependent on a business's supply chain systems and processes.
Speed is key, but so is maintaining the traceability that underpins a successful pharmaceutical manufacturing operation. However, the software that many businesses rely on may no longer be fit for purpose.
Legacy software may have fewer automated barriers against incorrect information, tenders and details being recorded. This means mistakes are much easier to make and much more difficult to spot. These mistakes can push back timelines and damage relationships.
Instead, those using an up-to-date ERP system will likely have bespoke supplier onboarding portals. This means they will be able to quickly approve multiple suppliers and have them work on the same order, with all information in one centralised location.
This centralised system, adapted to individual supply chain requirements, means issues are much easier to spot and can be fixed with relative ease. Orders can then be approved quickly, meaning timelines can be met and relationships with both suppliers and customers are kept strong.
Seamless integration of new production methods
The cutting-edge vaccines being rolled out across the globe also require similarly radical methods of production.
Viral vector and mRNA manufacturing methods have powered the rapid rate of development of these vaccines; however, manufacturers now need to have the infrastructure in place to produce them at scale.
Getting out of the gate quickest, while meeting all necessary regulations, has been directly related to their level of technological maturity.
With up-to-date ERP, new machinery, production processes and supply chain configurations can be tested, implemented and monitored with confidence. This is because of the adaptability of the software and the wealth of reportable data it produces.
Not to mention its ability to integrate with other pieces of newer software. All of a business's stakeholders can have access to this information, to be used for reporting or process adaptations as necessary.
If there are concerns with a specific part of the supply chain, such as agitators from a specific supplier, strict tolerances for failure can be set and then monitored in real-time.
This data can be shared, compared with parallel supply chains and reported back to the supplier if issues are identified. This drastically reduces the time it takes to solve supply chain problems and increases the total efficiency of the business.
In the race to meet the sky-high demand for these products, the ability to rapidly solve supply chain issues can have a dramatic effect on the profitability of a business.
Technology underpins pharmaceutical manufacturing success
This year is a time of great opportunity for pharmaceutical manufacturers. However, competition is fierce and, along with the potential rewards, the risks are also great.
The world's eye is on the vaccine rollout, so mistakes have the potential to be costly. Manufacturers that avoid these pitfalls will have suitable technology at the heart of their business, powering traceability, building strong supplier relationships and allowing new methods of production to be quickly integrated.
Working with the right technology partners also means an ERP upgrade can be done quickly and efficiently, limiting supply chain disruption. Successful pharmaceutical manufacturers are already using this technology as a catalyst for business success.
For others, outdated systems are causing headaches and putting them behind the competition. However, the door is still wide open to bring new and powerful technology into any business, developing a supply chain that's ready to deal with the challenges that this year will bring.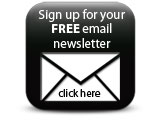 References
www.tracelink.com/insights/idc-whitepaper-supply-chain-agility-in-the-pharmaceutical-industry?utm_campaign=Press-Release-44153-IDC-landing-page-for-Press-Release&utm_source=website&utm_medium=website&utm_content=press-release.
www.cleantech.com/resilient-supply-chains-and-the-technology-behind-them.
www.pharmaceutical-journal.com/news-and-analysis/news/government-in-talks-to-offer-drugs-manufacturers-incentives-to-diversify-supply-chains/20208352.article?firstPass=false.
Companies