ACHEMA: Romaco Group offers granulation, tableting, coating and packaging from a single source
Many technological innovations will be unveiled
The Romaco Innojet exhibit will include the Varioscale VS 40 system module
The Romaco Group will show end-to-end solutions for granulation and coating, tableting and primary and secondary packaging. The company will additionally unveil a blister line with an integrated anti-counterfeiting system. A new aseptic microdosing machine with 100% weight control and the next generation of Romaco's Remote Assist will also be among the technological highlights.
The Romaco Innojet exhibit will include the Varioscale VS 40 system module, claimed to be the world's first coating system for totally variable batch sizes, handling solid particles such as tablets of any size and shape, as well as soft or hard gelatine capsules.
The Varioscale is designed for coating particles from 2 to 30mm in diameter and processes bulk materials weighing anything from 5 to 500kg. Its modular architecture, with up to 12 product containers installed in-line, allows exceptionally variable batch sizes. The system modules can be flexibly combined, so that the Varioscale is equally suited to pilot and production scale coating applications. The spray and motion geometry is always identical regardless of the batch size, in other words the product quality is completely consistent.
'For the first time, the Romaco Innojet Varioscale gives the coating process a continuous appearance,' said Dr Herbert Hüttlin, CSO Romaco Innojet.
'Thanks to the modular design, different batches can in future be produced simultaneously. There is also the option of integrating the Varioscale in a complete production line.'
The starter materials are coated with various films using the innovative air flow bed technology originally developed and internationally patented by Dr Hüttlin. The flow conditions created as a result of this unique method enable extremely gentle distribution of the product. Two counter-rotating air flow beds circulate the product in a spiral, orbital movement. A linear spraying gap ensures a homogeneous coating is applied to the particles in a vertically upward direction. Uniform application of the spray liquid is a crucial advantage, especially when coating products with a hollow structure or complex geometries. Multilayer coatings can be achieved in a seamless sequence of individual spraying steps.
The Ventilus series was created for granulating and coating fine solid particles as small as 3mm in diameter. The product to be treated is agglomerated with a spray liquid and/or coated and dried, depending on the application. Romaco will showcase various processes on the laboratory scale Innojet Ventilus V 2.5.
A V 400 processing machine for a maximum batch size of 400 litres will likewise be on display along with laboratory and pilot scale systems belonging to the Innojet Aircoater series.
The Romaco Kilian 720X will make its debut at ACHEMA
Following the launch of the Kilian KTP 420X single-sided rotary press at Interpack 2014, Romaco Kilian's double-sided version – the Kilian KTP 720X – will make its debut at ACHEMA. This high-speed press, designed for manufacturing mono and bi-layer formats, compresses up to 1,020,000 tablets an hour.
Thanks to the large HMI panel with swipe functionality, the Romaco tablet presses are simple to operate. They feature the CWC system, which measures the weight of the tablets continuously while they are being produced.
The STYL'ONE Evolution single-stroke tablet press, on the other hand, is for formulating mono-layer, multilayer or core tablets (tab in tab) in a number of R&D applications. The production process on any standard rotary press can be simulated precisely using the integrated ANALIS software. As a tableting robot, STYL'ONE Evolution can also be used in a targeted way to make manufacturing processes more efficient or troubleshoot errors.
Romaco is also introducing the Macofar MicroMaxX 18 microdosing machine, which is equally suitable for processing pharmaceutical powders and sterile liquids and meets all the requirements for downstream freeze-drying. The two dosing discs allow multiple dosing into the same vial, so that the product can be filled in two process steps. Thanks to a new, innovative weight control system, all vials can be weighed individually in-line, so that 100% accurate weight control is now possible for the first time.
The Macofar MicroMaxX 18 microdosing machine is equally suitable for processing pharmaceutical powders and sterile liquids
The Macofar MicroMaxX 18 has an output of 12,000 vials an hour. In the standard version with statistical weight control the system achieves up to 18,000 vials an hour. The microdosing machines can be equipped with various containment systems and sterile external access to all components is assured through glove ports.
The Noack 960 blister solution with integrated anti-counterfeiting system for pharmaceuticals will also be unveiled at the show. The new technology, developed in an exclusive partnership with NANO 4 U, meets all the requirements of the EU's Falsified Medicines Directive. A unique stamped hologram, which identifies each blister unequivocally, provides proof of originality.
The Noack 960 is offered with rotary or platen sealing and packs pharmaceutical solids in a variety of shapes and sizes. The interchangeable QuickFeed unit enables parallel operating steps instead of sequential. Thanks to the patented technology, product changes are completed in less than 30 minutes. When installed in an in-line configuration with the Romaco Promatic PC 4000 continuous motion cartoner, as at ACHEMA, the Noack 960 blister solution has a maximum output of 700 blisters and 420 cartons a minute.
Format and product changes are both quick and easy with Romaco Siebler's integrated strip packaging machine. The cut strip packs are transferred by the FlexTrans FT 1-600 transfer station to the Romaco Promatic P 91 intermittent motion cartoner. The flexible-format transfer module is controlled by three FlexPicker robots, which were developed to handle a maximum of 600 strips per minute. Thanks to its QuickSeal technology, the Romaco Siebler HM 1 heat-sealing machine is capable of delivering up to 3,200 tablets a minute. Multiple heaters per sealing tool enable air, light and moisture-tight, four-sided sealed foil packs to be produced at very high speed.
Romaco will take advantage of the trade fair to present the new XDJ50 stick packaging line, featuring an integrated Romaco Promatic P 91S cartoner, jointly with its cooperation partner Pharm-Tech Co. Ltd (Tianjin). The machine has between two and 12 lanes which can be equipped with various feeders for filling powder, granules, tablets, capsules or liquids.
The next generation of remote service will be presented under the motto 'push the button'
The next generation of remote service will be presented under the motto 'push the button'. The HMI panels of Romaco machines will be provided for this purpose with a special support button, which activates a remote online support case immediately when pushed. The master data of the machine concerned is then transmitted to Romaco automatically together with the relevant process parameters and the current error message. This saves valuable diagnostic time and the service engineer can set to work to find a solution without delay. All support requests received by Romaco directly via an HMI panel are dealt with centrally regardless of the location. The new support platform provides secure data transfer and seamless tracking, so that customer requests for assistance can now be processed much more efficiently. In future, users will also have the option of communicating directly with the Romaco service team using smart glasses.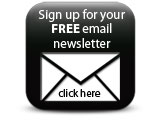 Hall 3.0 Stand B49
Companies