Accuratus expands capabilities with acquisition of CMC operations of Array Biopharma
Contract Manufacturing | Finance
The Array CMC operation will be known as Avista Pharma Solutions and housed in a state-of-the-art, laboratory facility in Longmont, Colorado
Accuratus Lab Services and its principal owner, Ampersand Capital Partners, have announced the acquisition of the chemistry, manufacturing and controls (CMC) operation of Array BioPharma.
Accuratus was formed in July 2014 when ATS Labs acquired Microtest Labs. The company provides GMP and GLP analytical and microbial testing services to the medical device and biopharmaceutical industries, as well as manufacturers of EPA-regulated consumer products. The addition of Array's CMC operation sets the course for Accuratus to become a leading contract development and manufacturing organisation (CDMO) in the pharmaceutical industry.
The Array CMC operation will be known as Avista Pharma Solutions and housed in a state-of-the-art, 50,000ft2 laboratory facility in Longmont, CO, US. Existing Accuratus locations will continue to deliver services to clients while leveraging the expanded capabilities of the Longmont team and facility.
'The addition of Avista solidifies the commercial development strategy of Accuratus and brings a strong scientific team with demonstrated expertise in process chemistry and new drug manufacturing,' said Dr Tom Burnell, Chairman of Accuratus Board of Directors. 'The entire Accuratus organisation is excited to welcome the Avista team to the organisation.'
Under Accuratus' ownership, Avista will continue to support the CMC services requirements of its former parent Array BioPharma while expanding its business with other clients.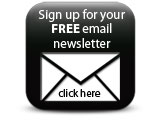 'We are pleased to complete the sale of our CMC operation, which we believe has tremendous growth potential as part of a high quality, independent CDMO business such as Accuratus,' said Ron Squarer, CEO, Array BioPharma. 'Array looks forward to continuing to work with the Avista team in support of our clinical development programmes, which are critical to our future success as a company.'
Companies