Baltimore Innovations offers new packaging systems to add desiccants to high-speed production lines
Including a desiccant dispensing machine and label applicator
The Baltimore Innovations machinery adds desiccants to high speed production lines
Baltimore Innovations, a UK desiccant and moisture-proof packaging specialist is offering a range of automated packaging systems designed to add desiccants to high-speed production lines.
A new desiccant dispensing machine can insert silica gel or molecular sieve sachets directly into pharmaceutical bottles, or place the desiccants onto diagnostic medical devices as they are packaged into protective film pouches using flow-wrapping systems.
Baltimore is also offering a desiccant label applicator, which heat-stakes desiccant plastics directly onto the film used to package customers' devices and is suitable for companies who need a smaller and more elegant solution for their high-speed lines.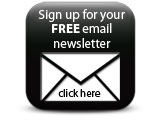 'The major advantage of our systems is their flexibility, allowing the automation of a wide range of desiccants solutions tailored to the client's individual needs. This is not a generic 'one size fits all solution', at Baltimore we believe in bespoke solutions,' said Simon Poulter, Head of Automated Desiccant Solutions at Baltimore Innovations.
Companies