Catalent expands service offering at Schorndorf, Germany
Includes hot melt extrusion and elevated cGMP compliance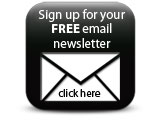 Catalent Pharma Solutions is making 'significant investments' at its Schorndorf, Germany facility, adding r&d and commercial scale fluid bed technology, OptiMelt hot melt extrusion and elevated cGMP compliance for the handling of OEB class 3 customer products.

The Somerset, NJ, US-based firm says these expanded capabilities will mean that Catalent Schorndorf is now better positioned to offer customers solutions for their most difficult bioavailability, controlled release or targeted delivery profile challenges.

Dr Ian Muir, president of Catalent's Modified Release Technologies business said the move represented Catalent's commitment to 'continue innovating and furthering its position as the industry's leading global partner in oral drug delivery technologies'.

The expansion follows recent investments in OSDrC (One-Step Dry Coating) Optidose controlled release dose delivery technology at the firm's Winchester, Kentucky site in the US, and Lyopan fast-dissolve lyophilised tablet technology.

Catalent says the OSDrC Optidose technology is an advance in controlled release design and helps improve therapeutic and drug delivery release profiles. It has been commercially proven in Japan for a cardiovascular product and Catalent has formed a partnership with Sanwa Kagaku Kenkyusho to bring this technology to the global market. Customer trials started this month at the Winchester plant.


Companies