Catalent to supply Abilify OD tablets to Otsuka
Contract Manufacturing | Drug Delivery
Will also invest in Zydis technology capabilities at plant in Swindon, UK
Catalent is supplying Otsuka Pharmaceutical Co with Abilify OD Tablets (orally disintegrating tablets (ODT)), which use Catalent's Zydis fast dissolve drug delivery technology.
Japanese pharmaceutical firm Otsuka developed Abilify OD for the treatment of schizophrenia and improvement of manic symptoms associated with bipolar disorder.
To meet increasing demand for Zydis ODT formulations for the Japanese market, Catalent also intends to make multi-million dollar investments to its Zydis ODT operations in Swindon, UK.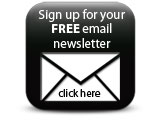 Dr Ian Muir, president of Catalent's Modified Release Technology business, commented: 'Catalent's Zydis fast dissolve technology has provided a tablet that is very palatable, and disintegrates within seconds in the mouth, making it very easy to take. As patient medication compliance is critical for those requiring antipsychotic therapies, Otsuka believes this new formulation will be of great assistance to patients in Japan. Abilify OD is the eighth drug approved and launched in Japan, using Catalent's Zydis ODT.'
Companies