Catalent to use Optishell technology for delivery of Opko Health's new treatment for chronic kidney disease
Contract Manufacturing | Drug Delivery
Proprietary softgel technology used to provide daily dosing of a modified-release semi-solid formulation
Catalent Pharma Solutions is to manufacture Rayaldee, calcifediol modified-release capsules for Florida-based OPKO Health, a multinational biopharmaceutical and diagnostics company.
The US Food and Drug Administration has accepted for review OPKO's New Drug Application for this treatment for chronic kidney disease (CKD) and vitamin D insufficiency, which uses Catalent's proprietary OptiShell softgel technology as its delivery platform.
Rayaldee has been developed for the prevention and treatment of secondary hyperparathyroidism (SHPT) in patients with stage three or four CKD and vitamin D insufficiency.
Catalent's OptiShell allows for high-temperature encapsulation of semi-solid fill material within a non-gelatin, plant-based shell.
Catalent will manufacture the product at its North American Softgel Centre of Excellence in St Petersburg, FL. The company is currently developing multiple OptiShell programmes, providing optimal solutions for challenging drug compounds contained within complex fill formulations.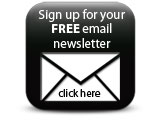 'Rayaldee represents the first time that a semi-solid fill drug product has been delivered in a softgel,' said Dr Aris Gennadios, Catalent's President, Softgel Technologies. 'We have worked closely on the development of Rayaldee with OPKO to bring this important new therapy to market in the most effective manner, in the shortest possible timeframe.'
Companies