Contamination-free tubing connections
Approved for pharmaceutical, food, beverage and dairy industries
Cole-Parmer stainless steel sanitary fittings are compatible with Tri-Clamp fittings
Cole-Parmer stainless steel sanitary fittings are designed for contamination-free tubing connections and are used in the pharmaceutical, food, beverage and dairy industries.
All Cole-Parmer's sanitary fittings are autoclavable, meet FDA and USDA requirements and 3A sanitary standards. For critical applications in the biopharmaceutical industry and other ultra-pure applications, Cole-Parmer offers a range of high grade surface finish sanitary fittings meeting ASME-BPE 2002 specifications.
Cole-Parmer stainless steel sanitary fittings are compatible with Tri-Clamp fittings.
A sanitary clamp fitting consists of a coupling, a clamp and a gasket. A range of couplings, including concentric reducers, eccentric reducers, barbed adapters, threaded adapters, elbows, tees and crosses, is available via Cole-Parmer's comprehensive catalogue, both online and in print.
Gaskets for sanitary fittings come in a wide range of materials to meet customers' specific process needs. All gaskets meet FDA CFR Title 21 CFR 177.2600, USDA, 3A and cGMP criteria. The silicone, EDPM, Viton and PTFE gaskets are free of animal-derived ingredients and meet European Pharmacopoeia (EP) 3.1.9, USP class IV and cytotoxicity criteria.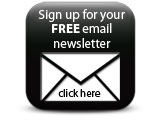 A Cole-Parmer application specialist is available to discuss specific fluid handling needs.
Companies