Evonik opens up new world in chemistry education
Sponsors the Cyber Classrooms programme in schools
Left to right: Prof Dr Thomas Mueller, md of VS Moebel; Dr Klaus Engel, chairman of Evonik Industries; and Martin Zimmermann, md of Visenso
Evonik is adding a new dimension to traditional chemistry education by sponsoring the Cyber Classrooms programme in schools, offering students a unique way to learn.
Picking up where classic chemistry textbooks – with their two-dimensional illustrations – leave off, 3-D technology opens up innovative ways of conveying information. With the aid of special glasses, for instance, students can view 3-D molecules and chemical reactions in the classroom, making these concepts easier to understand. Cyber Classrooms also give them the opportunity to create and rearrange their own complex molecular models.
'As an educational sponsor, Evonik is pursuing its goal of getting young people excited about chemistry,' said Klaus Engel, ceo of Evonik Industries. 'After all, an industrial nation like Germany needs qualified young people for its next generation of scientists.
'That's why we're investing in visionary technologies that give educators new ways of teaching and revive students' enthusiasm for learning.'
Ten German schools already have Cyber Classrooms. Working closely with chemistry teachers, Evonik has designed 3-D study modules to accompany these new insights into the world of chemistry. Stuttgart-based Visenso developed the innovative 3-D teaching and learning environment, and Evonik is the firm's exclusive partner for chemistry. VS Moebel of Tauberbischofsheim is the furnishing partner.
Evonik now aims to equip schools in other countries with virtual classrooms by offering the chemistry study modules in English, Flemish and French, in addition to German.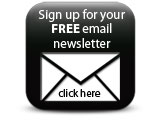 The modules will also be available for other disciplines, such as mathematics, physics, art, and biology.
Companies