Extract delivers 'remarkable service' to an international healthcare company
When any request is received, the After Market department makes every effort to resolve site issues within the shortest possible time frame
Extract Technology always appreciates feedback in any form – be it positive or negative. The company has incorporated feedback forms into the quality process and really values every reply received as its aim is to continually improve the business and customer's journey.
This feedback is important, whether it be for capital equipment or, as in this example, the After Market department where very often customers call with extremely urgent requests due to the nature of their business.
When any request is received, the After Market department at Extract makes every effort to resolve site issues within the shortest possible time frame. Therefore feedback like the one below from Baxter Healthcare reinforces the dedication and customer service provided by everyone within the company.
'We were hugely impressed by the response of Extract Technology's technical sales and support team in dealing with an extremely urgent request to provide specialist HEPA filters for our cleanrooms at Baxter Liverpool. The filters are business critical and downtime is measured in dollars per second. Extract Technology was able to provide the correct filters to site within six hours of the original request, a truly remarkable service.'
- Steve Dawson, Process Specialist, Baxter Healthcare Ltd
Can a containment system meet ISO conditions?
Walker Barrier Systems, Extract Technology's sister company in US, has published a whitepaper concerning ISO conditions and how containment systems can meet them. To find out:
What's the purpose of downflow booths
Why you need to count particles
How to achieve containment in unclassified areas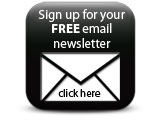 ... download it now – click here.
Companies