High-quality ampoules combined with latest developments in filling lines
When the pharmaceutical industry met at the Interpack trade show in Düsseldorf 4–10 May, 2017 it discovered new fill and finish concepts and one well-established packaging category offered new impetus
Dedicated to customer driven product development, SCHOTT experts are in continuous contact with pharmaceutical companies and equipment vendors to learn about the challenges faced in regards to processing ampoules to translate the requirements into a smooth interplay between equipment and packaging.
Neus Ferré, Product Manager at SCHOTT, said: "When it comes to drugs packed in glass ampoules we see that pharmaceutical companies are looking to further improve their filling operations to achieve higher yields. This is definitely a big trend in the market.
"For example, customers filling large quantities are looking for high-speed line concepts. Other customers processing smaller batches may be looking for flexible fill and finish concepts. Nevertheless, if pharma companies want to leverage the full potential of the new filling line developments, they need to combine these with ampoules that come with high and stable dimensional quality, ideally backed up by 100% inspection for the key dimensions."
Markus Hörsch, Sales Director at Bausch + Ströbel, said: "High-quality ampoules are thus key to making the most out of the new generation of filling lines."
Glass ampoules are still widely used to package injectable drugs and the demand is even growing in emerging markets. The advent of new filling concepts underlines the fact that ampoules have gained new momentum.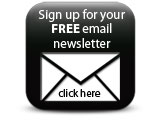 Ferré said: "After all, they offer a safe, efficient and cost competitive solution to set up basic healthcare coverage. When using ampoules, there is only one type of material — glass — in contact with the drug and it is easy to tell if the container closure integrity is intact. Ampoules have been on the market for more than 80 years and are often said to be on the decline. However, we still see a lot of movement in this market, especially in improvements focused on fill & finish operations."
Featured Companies