L.B. Bohle total revenue increases to more than EUR 50 million in 2017
Tim Remmert and Thorsten Wesselmann of L.B. Bohle discuss business decisions which lead to an increase in total revenue in 2017
Managing directors Tim Remmert, left, and Thorsten Wesselmann, right
The new management duo of Tim Remmert and Thorsten Wesselmann concluded their first year with record sales of more than EUR 50 million. "Following this he solid growth, we will mainly focus on three aspects in 2018," states Managing Director Tim Remmert. "With our QbCon pilot plant, we want to establish continuous processes as a standard in the pharmaceutical industry. Secondly, in light of increasing costs, we are working on higher efficiency. And our third goal is to set up a comprehensive range of services." In the year of ACHEMA, the key objective is a sustainable increase in turnover.
"We had a good year, but our earnings did not keep up with the sales increase," reports Managing Director Tim Remmert. Increased costs as well as high up-front payments for research and development had a strong impact. At the same time, the market development of the continuous processes turned out to be a lengthy process.
However, this topic gained new momentum with the international workshop this past fall. We have definite plans to repeat the expert forum. "In addition, the topic will be further promoted at the upcoming trade fairs in 2018 with ACHEMA as a highlight where we are going to unveil a new truly continuous dryer and granulator", explains the Technical Director, Thorsten Wesselmann.
The compact granulation module, consiting of a fluid-bed and a GMA was an international bestseller in 2017
Higher export ratio in comparison to 2017
In the 2017 financial year, L.B. Bohle increased total revenue to more than EUR 50 million. This was achieved due to a higher export ratio after an above-average number of projects were completed in Germany in the previous year. Large-scale projects could be concluded in 2017 in Russia and Algeria, among others. "The positive development in Europe and South America continued," states Tim Remmert. Even business in Brazil was established – albeit at a comparatively low level. The development in the US still harbours potential. The containment solutions, in which highly-active substances are securely processed in contained systems, also offer a lot of potential on the international market.
Extensive service in demand
The two managing directors see room for further growth in the comprehensive service area. "Detailed service requirements are often defined in today's manufacturing environment, especially for large orders and international business," reports Thorsten Wesselmann. "We therefore established a service company for our customers in Switzerland as a first step." This year an overall concept with modules like a service hotline, maintenance, repair and spare parts services will be developed. Tim Remmert is convinced that "these services are becoming increasingly important when it comes to winning new orders".
these services are becoming increasingly important when it comes to winning new orders"
Completion of construction and re-location to the new Plant 2 in Sassenberg
In the newly completed building, the handling machines are now being besigned according to state of the art manufacturing
The construction of the new wing for engineers, technicians and documentation at the Sassenberg site went according to plan was completed in December 2017.
"We have constructed and equipped the building, the offices and meeting rooms according to the latest standards with the total investment of one million euros," Thorsten Wesselmann continues.
After EUR 2.5 million had already been invested in the expansion of the Sassenberg site in 2011, this latest project was the next step towards total development of the property.
The completion of the wing in Sassenberg is an important foundation for meeting the expected increase in demand. "Our handling plant in Sassenberg is currently working at full capacity all year round, which is why another investment was necessary in order to increase capacity."
Thorsten Wesselmann looks to the future with optimism: "The building addition in Sassenberg will help contribute to a continuous increase in sales over the next few years."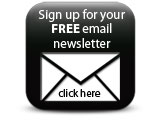 In plant 2, L.B. Bohle has pooled its production facilities for mixers and the extensive handling programme since the foundation of the site. "With our handling equipment, we help our customers optimise their production processes, - whether with individual systems or all-in-one solutions. Recently, customers' demands for more complex systems has been growing, particularly in the containment sector," explains Thorsten Wesselmann.
Featured Companies