MedPro and Weimer Pharma agree partnership
Contract Manufacturing | Drug Delivery | Packaging | Regulatory
Will combine MedPro's drug delivery system with Weimer Pharma's cartridge filling process
MedPro Safety Products, a US developer of drug delivery and blood collection systems, has agreed a marketing partnership with German contract manufacturer Weimer Pharma, a Körber Medipak company.
Under the partnership, the two firms will offer a turnkey solution for injectable drugs using MedPro's automatic passive safety syringe and Weimer Pharma's cartridge filling capability.
The Weimer Pharma-filled cartridge can be used with any of the three elements of MedPro's drug delivery system.
First, the cartridge can be inserted to inject the medication without worrying about needlestick injuries, owing to the shield that automatically covers the syringe's needle after use.
Second, the cartridge can be inserted into an intravenous shuttle to administer the medication through any standard intravenous line.
Finally, the cartridge can be enclosed in the cartridge vial, allowing the medication to be accessed for injection in smaller doses from the same cartridge.
MedPro says these combined features provide greater patient safety by helping to ensure proper dosing, and preventing needlestick injuries and the potential spread of blood borne pathogens.
Ulrich Nütz, managing director of Weimer Pharma, said: 'The innovative MedPro drug delivery platform fits perfectly with our cartridge fill and finish services.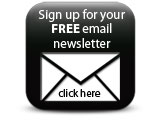 'The complete system offers a new dimension in patient convenience and compliance combined with the advantages of the Weimer cartridge filling process.'
Companies