Sartorius Stedim Biotech Wins Frost & Sullivan Award
Biotechnology | Contract Manufacturing
The company was awarded for Customer Service Leadership in Bioanalytical Contract Testing
Barbara MacManus (Head of Client Management) and Mitch Scanlan (Director of Sales and Marketing, center) of Sartorius Stedim BioOutsource are happy to receive the Frost & Sullivan Award presented by Jeff Frigstad (Global Senior VP of Best Practices, Frost & Sullivan)
Sartorius Stedim Biotech (SSB), a specialist supplier for the biopharmaceutical industry, received the prestigious Frost & Sullivan's 2017 European Customer Service Leadership Award for Bioanalytical Contract Testing Services.
Presented at the Frost & Sullivan ceremony yesterday evening in London, UK, this award recognises the unique product and service combination and enhanced customer satisfaction provided by Sartorius Stedim BioOutsource, SSB's subsidiary based in Glasgow.
The annual Frost & Sullivan Excellence in Best Practices Awards highlights companies, processes, strategies, and executives that have achieved world-class performance within their industries.
"Sartorius Stedim BioOutsource cultivates transparent relationships with business partners to enhance the overall service experience and customer satisfaction," stated Norma Vela-Roch, Best Practices Analyst at Frost & Sullivan. "The company has an impeccable reputation in its approach to customer service and understands the regulatory pathways and specific milestones in their customers' development programmes."
Hugo de Wit, Managing Director of Sartorius Stedim BioOutsource, commented: "We are honoured to have been recognised by Frost & Sullivan for our innovative approach to assay development, which provides our customers with a portfolio of off-the-shelf assays, saving them time and money. Based on our commitment to customer service and close, collaborative relationships with clients, we deliver innovative solutions to advance their drug development lifecycle."
Sartorius Stedim BioOutsource navigates biopharmaceutical manufacturers through the complexities of the drug development cycle and enables them to make informed data-driven decisions.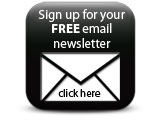 With laboratories in the UK and US, (Glasgow and Boston), the Contract Testing Organisation offers a broad portfolio of bioanalytical services and off-the-shelf bioassays. It pioneered testing services for biosimilar drugs. The company's expert scientists have worked with over 50 biosimilar developers across 12 countries, totalling 230 biosimilar projects. The integrated service to support biosimilar development includes cell line development, cell bank characterisation and manufacture, and all associated biological and physicochemical analysis.
Companies