The GEA pathfinder GMP celebrates its 1 year anniversary
Achema 2018 saw the official one year anniversary since the launch of GEA's skid system for the pharmaceutical industry
The GEA pathfinder GMP is a true success. Since its market launch one year ago, the skid-mounted separator has been implemented in pharmaceutical technical centres and pilot plants around the world for the development of new products.
There are good reasons for this. Firstly, the module was specially designed for this application and in accordance with GMP guidelines. It also comes with all the functions of a large pharmaceutical GEA centrifuges, which allows the product to be upscaled easily to any desired production size.
Secondly, thanks to its compact construction and plug & play concept (which includes all pre-installed connections and control modules) the skid can be integrated quickly into any test system while also saving space. The GEA pathfinder GMP masters even the most difficult tasks extremely reliably.
Three bowl sizes means three solutions
The skid system can be perfectly designed to meet specific requirements and specifications of technical centres or pilot plant stations with low volumes. A selection of three bowl sizes for the separator with throughput capacities of 15 l/h to 300 l/h is available. Together with a g-force of up to 20,000, the skids allow highly efficient plant operation by separating extremely fine particles with minimal differences in density.
A milestone for the industry: including GMP basic certificate
With its package of GMP basic certificates, the skid-mounted separator reached a milestone in terms of meeting hygiene requirements when it was launched on the market. It achieved material certificates for components in contact with the product, general welding and surface quality certificates, GAMP5 documentation and a general test certificate (FAT).
Reliable test results
All GEA pathfinder GMP materials that are in contact with the product are made of high-alloy stainless steel with a surface quality of 0.8 μm – a requirement that is becoming increasingly necessary in basic GMP plants. This guarantees maximum hygiene as it's extremely easy to clean.
GEA skids are fitted with gaskets in class EPDM/FDA and USP-VI, thereby meeting all specifications for clean production processes. Furthermore, unpressurised vapour can be used in the system up to 100°C to reduce the bacterial load.
Added safety and reduced costs
Before the GEA pathfinder GMP was launched, it was only possible to implement continuous hygiene standards for safeguarding production and employees in technical centres with complex individual measures and correspondingly high additional costs. This is now a thing of the past, users today can focus on creative development and continuous production of their products in an efficient compact system.
Comprehensive service and support across the entire life cycle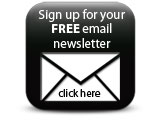 "GEA Service – For your continued success" offers GEA customers tailored options for optimum support with their systems and components across the entire life cycle, from project planning, installation and commissioning through to maintenance and increasing the system performance.
Featured Companies