Yamato joins Gainsborough for packaging open house
Joint activity to show how Yamato weighting systems work with Gainsborough filling machines
Gainsborough Engineering stainless steel vertical fill seal machine
Yamato Scale Dataweigh is joining automatic packaging machinery supplier Gainsborough Engineering for a week-long open house event starting on Monday 24 April in Lincolnshire, UK.
Live demonstrations will show Yamato's Omega 14-head combined with Gainsborough Engineering's new GHP170 stand-up pouch machine, which forms pouches straight from a reel of film.
Visitors to the event, hosted by Gainsborough Engineering at its Lincolnshire premises, can see the versatile combination of weigher and pouch machine in operation.
The Dataweigh Omega series multihead weigher is advertised as easy to operate, eco-friendly, easy to clean, waterproof and easy to maintain. It can weigh products up to 500g in weight and with pack volumes up to 1 litre with a speed of 210 weighs per minute.
To demonstrate the versatility of the combination, the companies encourage visitors to let the organisers know if they would like to see a specific product go through the machine. The sales and technical team will be on hand to answer any questions.
In addition to the new GHP170 stand-up pouch machine, Gainsborough Engineering will also be demonstrating its stainless-steel form, fill and seal machine close-coupled to Yamato's Alpha stainless steel 10-head weigher.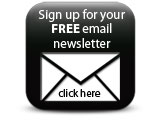 "We are looking forward to showing customers how Yamato's multihead weighers work with pouch machines and form, fill and seal machines," said Andrea Spencer, commercial operations manager for Yamato Scale Dataweigh UK.
Companies