Regulator gives limited approval to market first allogeneic cell therapy product in India
Stempeutics puts India on the 'world map of regenerative medicine'
The Drug Controller General of India (DGCI), the Indian regulator, has granted limited marketing approval to a treatment for critical limb ischemia due to Buerger's Disease.
Stempeucel is the fifth off-the-shelf stem cell product to be approved by a regulatory body, anywhere in the world. It enhances the body's limited capability to restore blood flow in ischemic tissue by reducing inflammation and improving neovascularisation.
Buerger's Disease, also known as thromboangiitis obliterans, is a rare and severe disease affecting the blood vessels of the legs, and is a major unmet medical need in India and globally. Prevalence of Buerger's Disease is estimated to be 1,000,000 in India and 2 for every 10,000 persons in the EU and US.
Stempeutics Research, a group company of Manipal Education & Medical Group (MEMG) and a joint venture with Cipla Group, is the developer of the product.
'Obtaining DCGI approval for Stempeucel is an important and historic milestone for Stempeutics,' said B N Manohar, CEO of Stempeutics.
'We are the first company in India to achieve such approval. It took almost nine years to develop Stempeucel for the treatment of Buerger's Disease.'
The European Medicines Agency has classified Stempeucel as an Advanced Therapeutic Medicinal Product (ATMP) and designated it as an Orphan Drug (ODD) for the treatment of Buerger's Disease.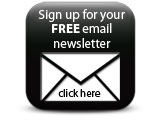 'Our goal is to globalise Stempeucel for Buerger's Disease and the market size is approximately $1.5bn worldwide.'
Companies