Sanico boosts tablet inspection capacity with Lock metal detectors
Contract Manufacturing | Packaging
Contract manufacturer installs four Insight PH metal detectors at its Belgian facility
Sanico installs four Insight PH metal detectors from Lock Inspection Systems
Sanico, a Belgian contract manufacturer, now has full tablet inspection at its Turnhout facility following the installation of four Insight PH metal detectors from UK-headquartered Lock Inspection Systems. The investment is part of the company's continuous drive to improve quality standards.
The four Insight PH units are in-line installations for metal contaminant inspection during compression. As the tablets leave the press, they pass through the units in containers before moving to blister packaging. Tablet sizes range from 3–25mm in diameter and total output is between 30,000 to 300,000 tablets/hour.
'By installing an additional four metal detectors in our tableting operation, we now offer the reassurance of contaminant inspection across our entire tablet range. This is a key part of our strategy to raise the bar in terms of the quality standards offered to our customers,' says Wim Roelants, production manager at Sanico.
'Lock's Insight PH unit impressed us with its highly intuitive user interface and streamlined, GMP design which offers easy disassembly for cleaning.'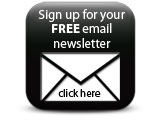 Lock says the Insight PH metal detector combines core technologies with innovative features. Resistant to vibration, the integrated digital search head and Optix detector management software guarantee detection and rejection of minute metal fragments, while maintaining high productivity and sensitivity to all metals.
Companies